The practice of Melanie Massey Physical Therapy was established in 1995. Our practice has experienced phenomenal growth due to one-on-one skilled care, compassion, kindness and consistency that our patients experience and continue to share by word of mouth. The reputation and gift of this practice is paramount to our community as you will experience as you begin your journey with us.
The plan of care to be established for you at Melanie Massey Physical Therapy is based on an extremely thorough initial assessment and regularly reviewed and updated goals to insure maximum progress. We have over 100 years of combined experience in orthopaedics and neurology. Our therapists have had extensive training in each of their specialty areas and are proud to use the most innovative, one-on-one treatment available today.
All the staff of Melanie Massey Physical Therapy, Inc. work, live, and breathe our mission statement because we believe it is how we should live our lives. The mission statement is how all our clinic locations are measured.
Our mission:
Melanie Massey, the founder and owner of Melanie Massey Physical therapy, is a physical therapist first and foremost. The growth of this clinic has been largely due to the big vision and high energy of this north Louisiana native. Born and raised in West Monroe, Melanie returned to her hometown within a year of graduating from Louisiana State University School of Allied Health Sciences. She first spent a year at LSU Medical Center, working primarily in the wound and burn units, but realized early on that her background in art and love of children was leading her toward neurologic rehab, and in particular pediatrics.
In 1994, Melanie worked for Haven Medical Center in Columbia, LA, and Haven Home Health, where she first got actual working experience with children. In 1995, with little more than a dream and a really big heart, Melanie set out to create a therapy clinic which would cater to patients by ministering to their physical, emotional, and psychological needs in a joyful and hopeful environment.
With virtually no start up capital, at age 25, Melanie began her clinics trading PT services for physical space in which to practice. In a very short time, the one on one attention was paying off, and the patient load had grown. The need for a larger facility eventually led to the present clinic in West Monroe. A large degree of the patients at that time were pediatric or neurologic, as that was and remains Melanie's primary area of interest in physical therapy.
Soon thereafter, she found herself at a crossroads, and her decision would impact the future of the company and her life forever. It was time to hire additional therapists. At that time it was only one. And then another was hired. Today, there are over 30 therapists, each with his or her particular area of expertise, and four clinics throughout North Louisiana. There is a pediatric and neurological facility in West Monroe, which is situated directly next door to another building brimming with patients with sports and orthopedic issues. Additionally, there are now clinics in north Monroe, Shreveport, and Ruston.
The additional staff includes a full billing department to ensure the patient is relatively worry free and well taken care of at the time service is delivered. There are over 70 employees, and MMPT consists of physical therapists, occupational therapists and speech therapists.
What continues to set MMPT apart is the extremely uplifting and encouraging energy in the clinic and the motivation our patients receive from the high-spirited MMPT staff. Furthermore, MMPT puts a high priority on its staff receiving only the highest quality continuing education, keeping the clinicians among the most highly trained in north Louisiana.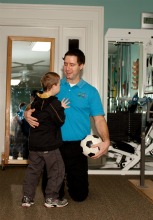 Copyright © 2023 Melanie Massey Physical Therapy